Categories

Tuesday, March 1, 2011
Want your order for free??
Just shop now between 1st March and 5th March inclusive
all customers who buy from us in this time will be placed in a draw on 6th March
one winner will recieve the cost of their purchase back,
there will be 1 entry for each time you shop
up to max 3 entries each,

Good luck everyone and Happy Shopping
---
Check out our colourful collab for March!
Carnival is a fantastic collab put together by 14 of our designers
A party bag of tag size kits, full size kits, cu items, posers, gradients, tiles and more
it is $10 to buy alone or free with $10 purchase!!
what are you waiting for?
Come Join The Carnival!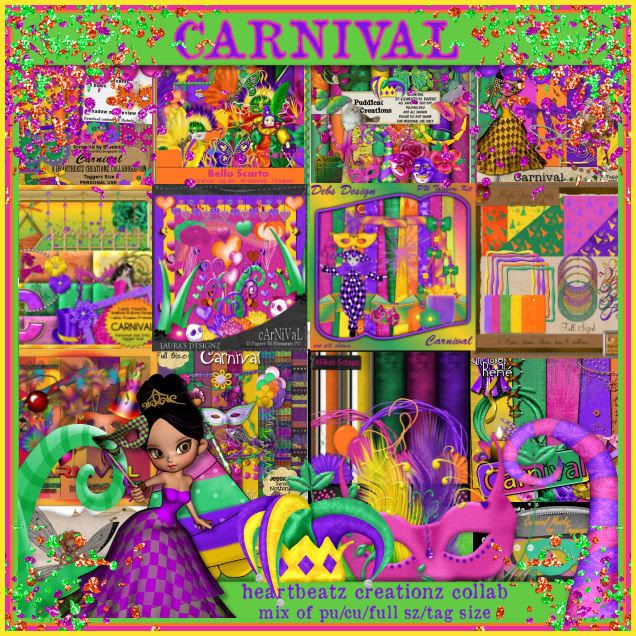 ---
Ebates Canada

My CU4CU TOU
All my Cu4Cu products are exactly that. No need to spend money on an extra license. My terms are very liberal and here they are:
--do not sell/give away the script or claim as your own
--do not use the tubes/selections/patterns/
gradients etc in other projects
--do not turn it into a greyscale template and then redistribute
--No sharing of files, just because you downloaded it doesn't give you the right to share it.
--Do not repackage as greyscale and resell and do not claim as your own
--Do not turn into a script and then sell it
--You may colorize and use in Cu element pkgs, kits,S4H/S4O.
Credit not necessary but always appreciated