Categories

Tuesday, January 29, 2008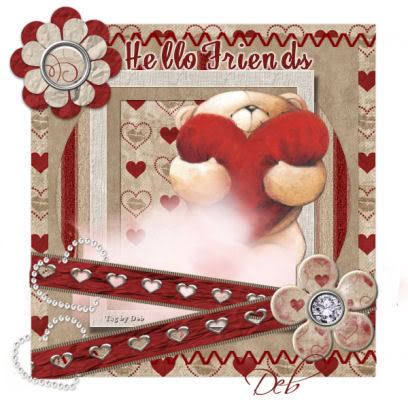 Well it's that time of the year, when I would love to hibernate. I'm not a winter person and hate it more the older I get! I find myself sleeping in later in the mornings and having a power nap in the afternoons. No motivation whatsoever. So to get myself out of this mode, I went and purchased some "tanning" minutes, 2-3 times a week should help the SAD somewhat.
Even my love of PSPing has slowed down, no new creations since last Friday. I do have a trip booked in February for two weeks to the Sunshine State, so hopefully that will perk me up and by the time we get back, spring won't be that far off :)
Well Karly turned 1 year old on the 15th of this month. Unfortunately, after talking with the breeders, we will not be breeding her, so two weeks ago we had her spayed. My goodness you would never know she had surgery. We were able to bring her home that evening and she was tired but ate well. The next day I had a hard time getting her to rest so she didn't rip open her sutures. Everything healed up nicely, now to wait for her long coat to grow back in.
Ebates Canada

My CU4CU TOU
All my Cu4Cu products are exactly that. No need to spend money on an extra license. My terms are very liberal and here they are:
--do not sell/give away the script or claim as your own
--do not use the tubes/selections/patterns/
gradients etc in other projects
--do not turn it into a greyscale template and then redistribute
--No sharing of files, just because you downloaded it doesn't give you the right to share it.
--Do not repackage as greyscale and resell and do not claim as your own
--Do not turn into a script and then sell it
--You may colorize and use in Cu element pkgs, kits,S4H/S4O.
Credit not necessary but always appreciated